Maarja Nuut & Nicolas Stocker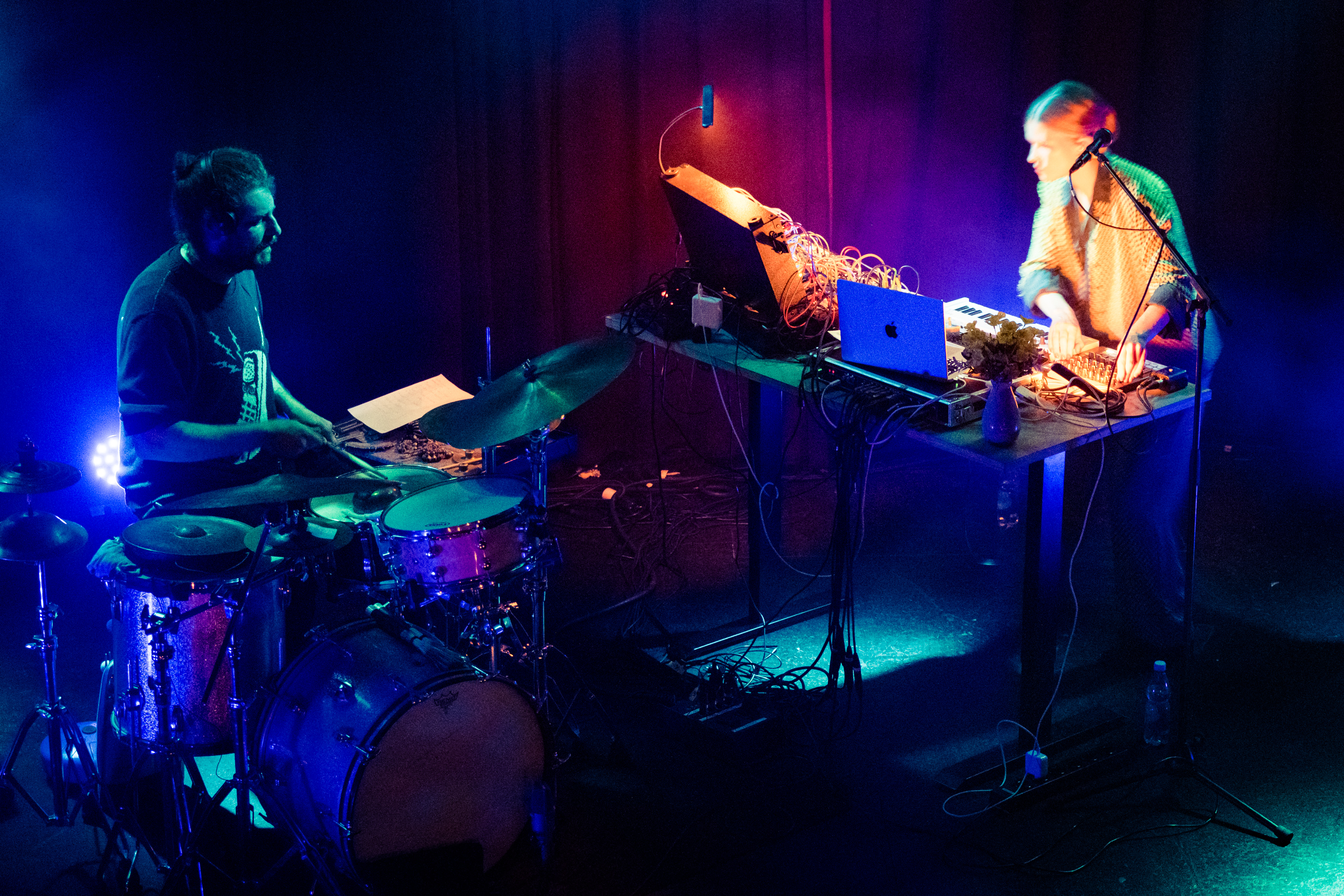 Die Sängerin, Geigerin, elektronische Musikerin und Komponistin Maarja Nuut und der Schlagzeuger und Komponist Nicolas Stocker werden am Norient Festival im Duo spielen, nachdem Nicolas Stocker bereits auf Maarjas neuem Album Hinged auf einigen Tracks zu hören war. Die beiden kreieren hier elektronische Situationen, die so natürlicher nicht sein könnten. Die linke untere Ecke des Raumes besteht aus einem kurzen Rauschen, der Mittelpunkt scheint ein sich immer wieder im Kreis drehender Synthesizer zu sein – wir sehen weisses Rauschen als Raumdecke – und alles ist zusammengehalten von einem rhythmischen Sog aus Vocals, wie ein Spinnennetz aus Metallseilen.
Singer, violinist, electronic artist, and composer Maarja Nuut and drummer and composer Nicolas Stocker will play a duo set for the Norient Festival, after having collaborated for several tracks on Maarja's new album Hinged already. They create electronic situations that could not be more organic. The lower left corner is built from short statics, centered and floating we find an ever-repeating synthesizer sound – white noise is making up a ceiling – and everything is bound together through a magnificent rhythmical-vocal maelstrom, like a giant spider's web made from metal ropes.

---

20:30
So/Sun 15 Jan 2023

Block 10
Ort/Venue: Turnhalle im PROGR
CHF 33.00 / 28.00 / 23.00

in collaboration with bee-flat


---
︎ BOOK TICKETS
---