ICS 39.040.99b
Other Time-Gauging Instruments
Status: Under Development
30'

A/V PERFORMANCE
PREMIERE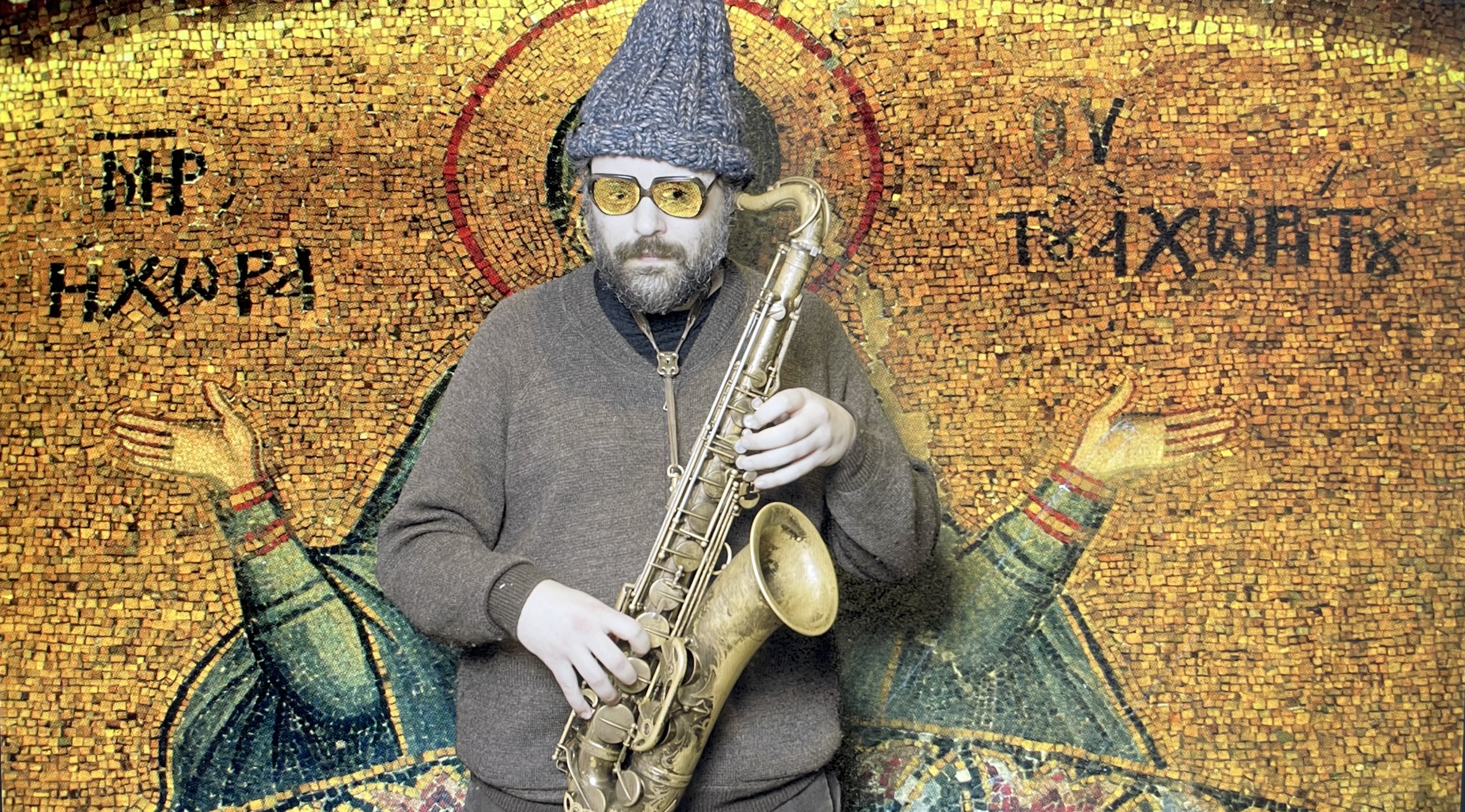 In dieser Performance spielt der Musiker André Vida ein präpariertes Saxophon ohne Atem. Gleichzeitig filmt Lucia Margarita Bauer die Performance aus der Ferne mit einer Spionagekamera, versteckt im Korpus des Instruments. Das Publikum erlebt den zufälligen audiovisuellen Livestream vor Ort in der Kunsthalle – eine mikroskopische Reise in Zeit und Licht, auf der Suche nach Unsichtbarem und Hörbarem.
In this performance, musician André Vida plays a prepared saxophone without using his breath, while Lucia Margarita Bauer is remotely filming it with a spy camera that is hidden in the instrument's corpus. The audience experiences the unintentional audio-visual live stream on location at the Kunsthalle – a microscopic journey into time and light, on the search of the invisible and what remains audible.
About
Gefördert durch die Akademie der Künste aus Mitteln der Beauftragten der Bundesregierung für Kultur und Medien im Rahmen des Programms NEUSTART KULTUR.
---

22:00
Fr/Fri 13 Jan 2023

Part of Block 05
Ort/Venue: Kunsthalle
freier Eintritt/free entry
Kollekte/collection


---